Sing-A-Long A Town
After this years Cavalcade of Light parade will be a sing-a-long-a-carol outside The Abbey Church.
About
Sing Along? Yes! Sing-A-Long! This is not a carol concert, this is audience participation. Sing as loud as you like along with musicians sourced from the local community.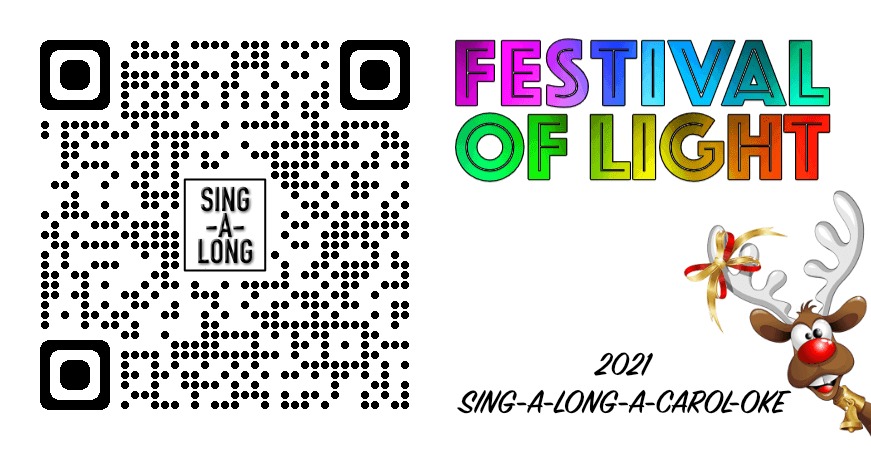 What?
We shall be singing some very well-known Christmas carols and songs with a live pianist.
Singer or Musician?
Want to come help lead the crowd? Drop us an email to [email protected]
When?
26th Nov. Approx. 7.45pm when the Cavalcaders return to the Town Hall
Where?
Outside The Abbey Church
Want More?
We'll be listing more places to join in with the music.
How can I get involved?
Just bring your voice and join in! We don't care if you're tone deaf: it's just a bit of fun!
We will have lyric sheets available on the night but lyrics are also published here if you wish to print them in advance or read them from your phone on the night.
If you are an instrumentalist and would like to play along, please print the sheet music (download) and bring it with you (plus a light and music stand if required).
If you require more detailed sheet music, please let us know at [email protected] . Musicians of all sorts and standards are welcome.
What Shall We Sing?
The Lyric sheet is here but you will know them!
Silent Night
White Christmas
Deck the Hall
Hark! The Herald Angels Sing
We Wish you a Merry Christmas